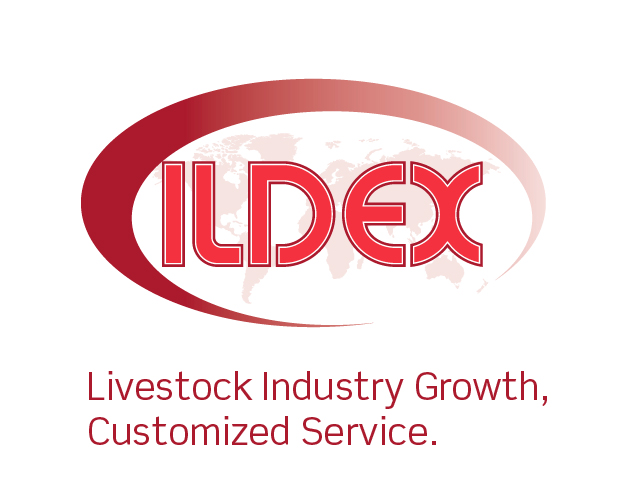 Livestock professionals line-up to attend ILDEX Indonesia 2019
Increase business investment in the last quarter of the year at our trade show (BSD City, Indonesia)
Opening Release – September 18, 2019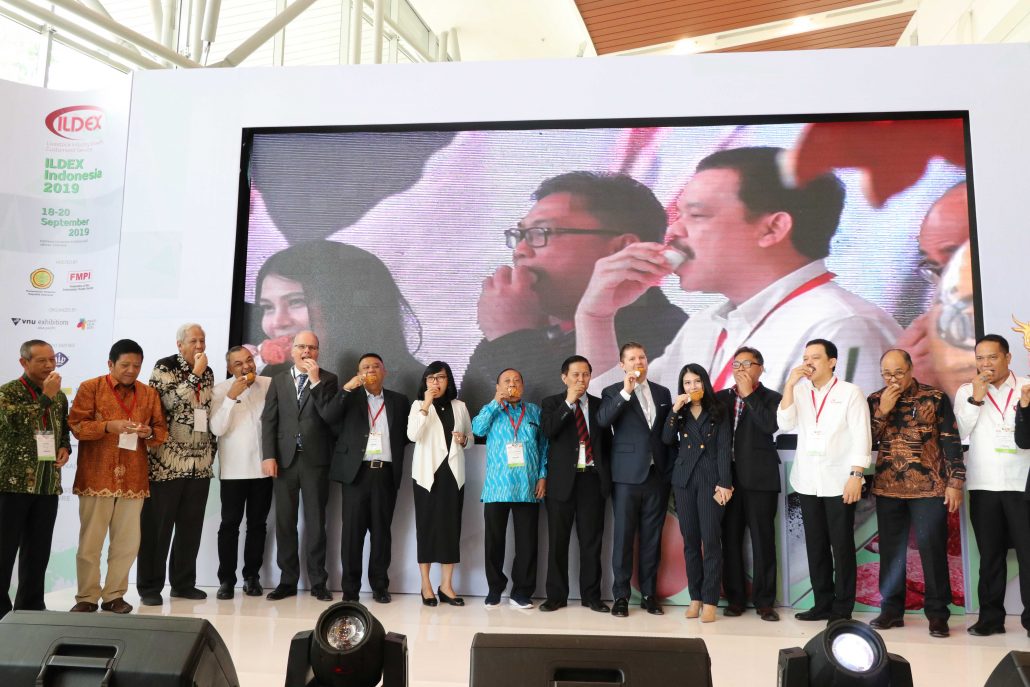 ILDEX Indonesia 2019, the fourth edition of the International Livestock, Dairy Meat Processing and Aquaculture Exposition, starts with strong attendance and plentiful business opportunities. Livestock experts and exhibitors have confirmed that this is the best marketplace and international business platform for Indonesian markets. The exhibition starts today and runs from the 18th to the 20th September 2019 at Halls 3&3a, ICE, Jakarta, Indonesia, delivering the highest quality and variety of new technology, business opportunities and numerous overseas trade buyers. The official opening event will be held on September 18, 2019 at the pre-function in front of Hall 3.  Mr.Amran Sulaiman, Ministry of Agriculture of Republic Indonesia will preside over the opening of the show along with both organizers, VNU Exhibitions Asia Pacific Co.,Ltd, and PT. Permata Kreasi Media. Important guests such as FMPI (Federasi Masyarakat Perunggasan Indonesia), PT. Japfa Comfeed Indonesia, PT. Charoen Pokphand Indonesia, PT. Farmsco Feed Indonesia, PT. Big Dutchman Indonesia and representative from Ministry of Agriculture, Indonesia, will also be in attendance.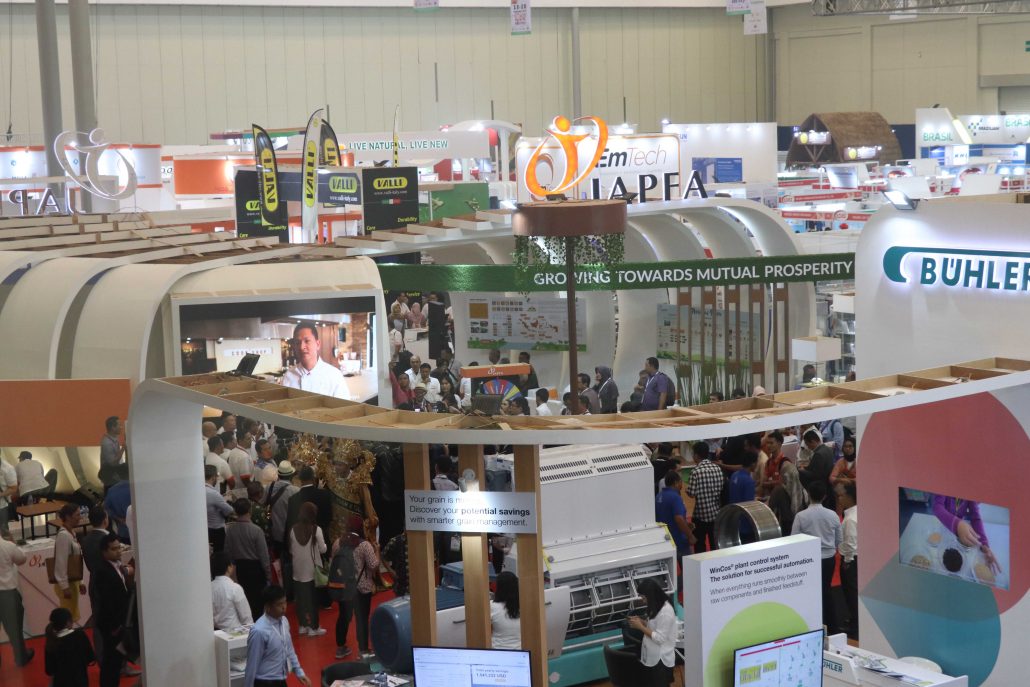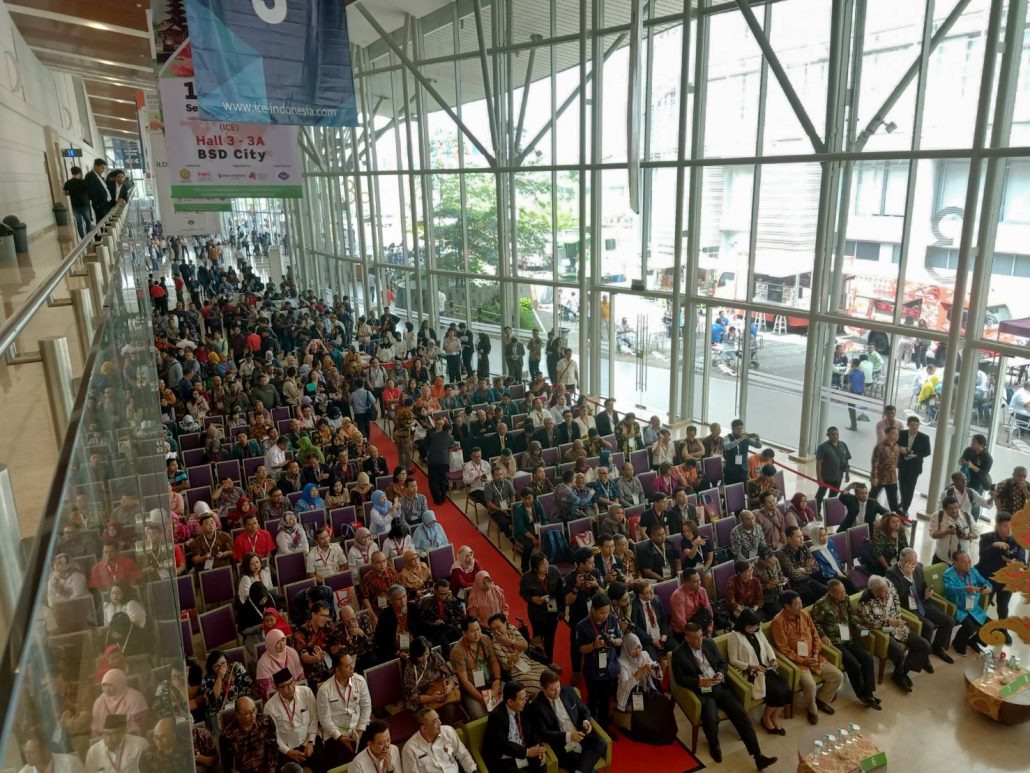 This edition of ILDEX Indonesia is larger than last year and we are ready to create new visitor experiences at the new venue. In over 10,000 sq.m. of the Indonesia Convention and Exhibition center (ICE), ILDEX is showcasing 250 leading brands from 25 countries, where 73% of exhibitors are international companies. Moreover, there are also three international pavilions for China, South Korea, and the Netherlands together with the FoodTech Indonesia pavilion. The main business sectors at ILDEX include Animal Health, Animal Housing & Farm Equipment, Animal Feed & Ingredients, Breeding & Genetics, Incubation & Hatchery, Slaughter to Processing, LAB & IT, and the special sector at this edition is 'Waste Management'. To complete the experiences of participants, ILDEX has introduced a live animal show at the exhibition for the first time ever. There is also a relaxing zone for visitors to take a rest and update their knowledge with global industry news from our Media Library zone, Buyer Lounge and the Business Matching zone, where we welcome 200 international and local hosted buyers.
At the conference, ILDEX offers 48 sessions including 12 academic sessions and 36 technical sessions by associations and top brands. All of the conferences are free of charge and visitors can reserve seats in advance at the online registration website. 91 speakers including 23 international and 68 local professionals will present at the conferences. The highlight of this edition is the special topic of "Waste Management," for which the organizer has invited speakers that fully understand waste matters in the livestock industry. The speakers are from IPB University, Big Dutchman and Kohshin Engineering and Indonesia livestock experts will offer knowledge and solutions with animal waste management systems. For animal health, visitors can attend the One Health – AMR Seminar by ILDEX, Ministry of Agriculture – Indonesia, FAVA, FAO, a seminar on animal health – a rabies seminar by Federation of Asian Veterinary Associations (FAVA); and Seminar Nasional: "Aplikasi Meta-Analisis dalam Industri Feed Additive dan Obat Hewan Menuju Era 4.0" by the Indonesian Association of Nutritionists and Feed Scientists (AINI).
Mr. Heiko M.Stutzinger, Managing Director of VNU Exhibitions Asia Pacific Co.,Ltd. said that "ILDEX exhibition is the leading livestock business platform for international livestock companies to initiate business deals with local companies which will, in turn, stimulate investment in the Indonesian market. At this edition, there will be three international pavilions for China, South Korea and the Netherlands together with the FoodTech Indonesia pavilion. It is my great privilege to serve on behalf of the organizers of ILDEX Indonesia 2019 with our partners, Permata Kreasi Media, Federasi Masyarakat Perunggasan Indonesia (FMPI). I can assure you that we have returned to provide the best marketplace for the industry which is in keeping with our objective – Livestock Industry Growth, Customized Service"
Widiyanto D. Surya, President Director PT. Permata Kreasi Media said that "at ILDEX Indonesia, the latest technology and inventions from upstream to downstream in the livestock industry will be displayed and valuable information and knowledge will be shared. The exhibition will provide updates on the latest trends and technology, and visitors can build networks and share ideas and experience to improve the Indonesian livestock industry's capacity to meet the demand for premium and affordable animal protein. Eventually, the industry will not only be able to meet local animal protein demand, but also be able to meet ASEAN and surrounding countries' needs for high quality animals and animal products. Furthermore, we believe that the event is also an excellent opportunity to meet experts, professionals, scientists, as well as business partners from the livestock and animal health industry."
Don P. Utojo, President of FMPI said that "ILDEX Indonesia 2019 exhibition, seminars and meetings are attended by hundreds of companies, associations, organizations, and others at the national and international pavilions. We hope that this indoor and outdoor exhibition will be the place where you can find new information, technology and knowledge to improve the efficiency and productivity of Indonesian livestock to strengthen the competitiveness of Indonesian livestock products in Asia and other regions."
ILDEX Indonesia 2019 opens today and runs through 20 September 2019 from 10 a.m. to 6 p.m.