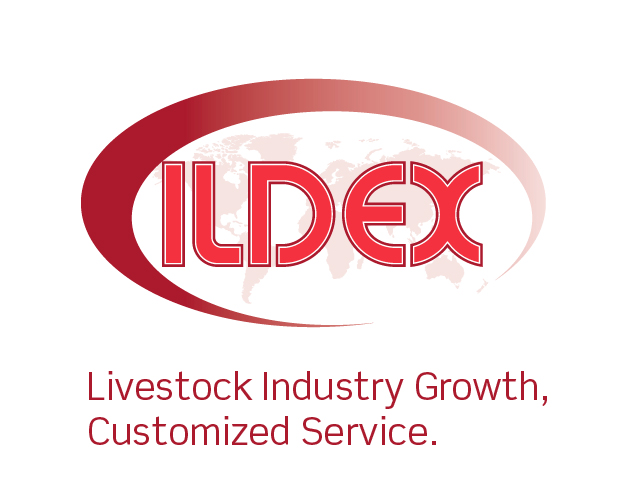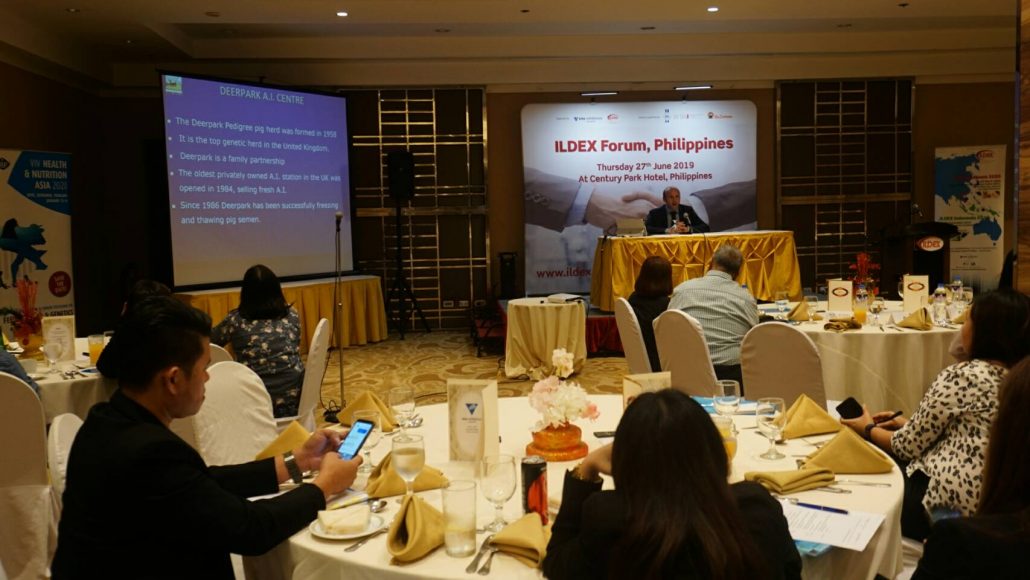 27 June 2019, Manila-Bangkok
VNU Exhibitions Asia Pacific, the organizer of ILDEX Exhibitions held a knowledge-sharing forum and roadshow in Asia, under the name 'ILDEX Forum, Philippines' on 27 June 2019 at Century Park hotel, Manila, Philippines. At this event, British Pig Association and BIG Dutchman, the leading companies in the livestock industry, are the key speakers. Mr.Nigel Overend, Council member, British Pig Association and
Director, Deerpark A.I. Centre., present 'Optimum profitability in pig breeding'. The topic 'Encouraging pig farmers to engage in sustainable management of waste' is presented by Mr.Patrick Ty, Managing Director, Big Dutchman (Philippines). From the organizer side, Mr.Heiko M. Stutzinger, Managing Director of VNU Exhibitions Asia Pacific will deliver the open remarks at the beginning of the event. This is the first time that VNU has moved into the Philippines and we are confident that the livestock market is still booming and has lots of business potential in the Southeast Asia region because over 50 seats have been reserved by local companies, members of the press, associations, farm owners and also the investment units of local banks.
Mr.Heiko M. Stutzinger, Managing Director of VNU Exhibitions Asia Pacific said that "There is no better time than now to come to the Philippines as we saw a record 6.2% economic growth in 2018 with the agricultural sector one of the key contributing factors. The Philippine Institute for Development Studies mentions in its report that the livestock and poultry industry has been growing consistently and there is a clear indication that the Philippines government would like to reform these sectors for efficient operation in line with growing domestic demand."
Mr.Patrick Ty, Managing Director of Big Dutchman Philippines and Head of Sales for BD Pig – Business Unit in Asia said that "The main challenges for sustainability in pig farm operations involve 2 important things: the first, in regard to input waste, is achieving a high level of feed conversion efficiency,–, and the second in regard to output waste, is managing manure disposal to meet environmental standards. The 5 challenges of waste / manure management of pig farms are as follows: Air pollution – Hydrogen Sulfide, Ammonia, Methane and CO2; Water pollution – the discharge of manure into waterways; Soil pollution – over nitrification, costly to build water treatment facilities and costly to transport manure and digestive to crop farms. Waste Not – Want Not: Ensure a sustainable and hygienic farming system with the appropriate use of available manure treatment options.  If it exists then it can be done."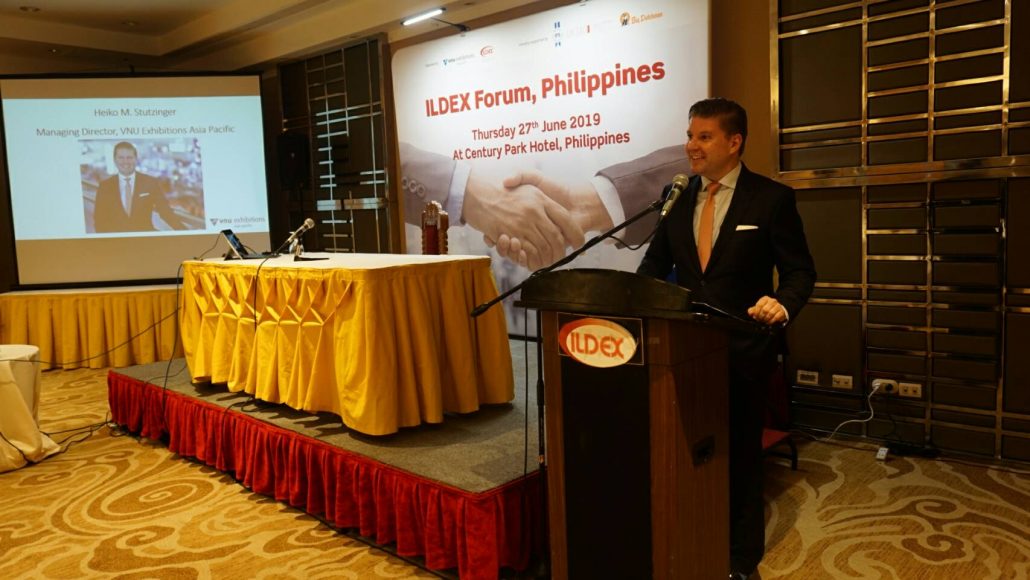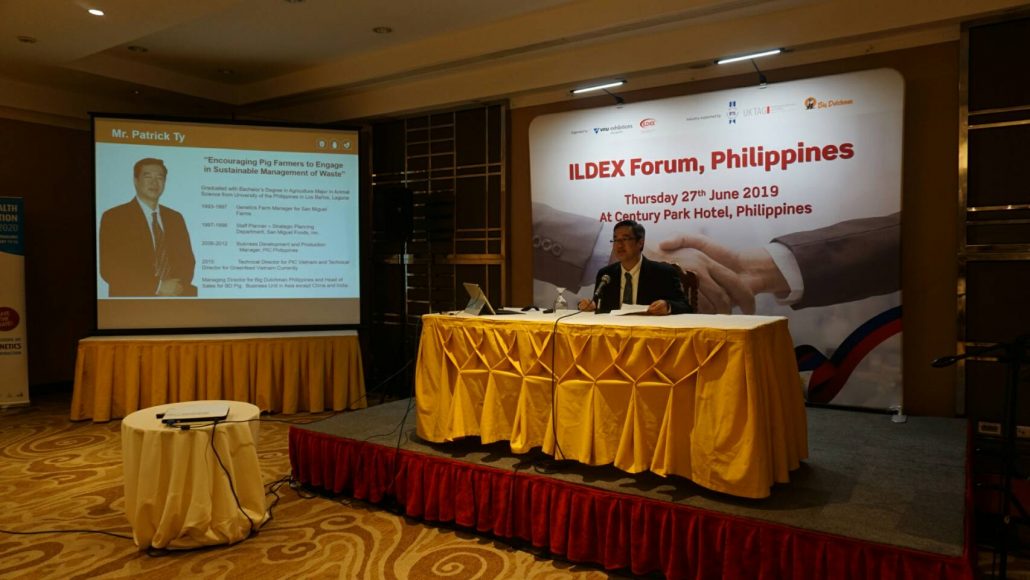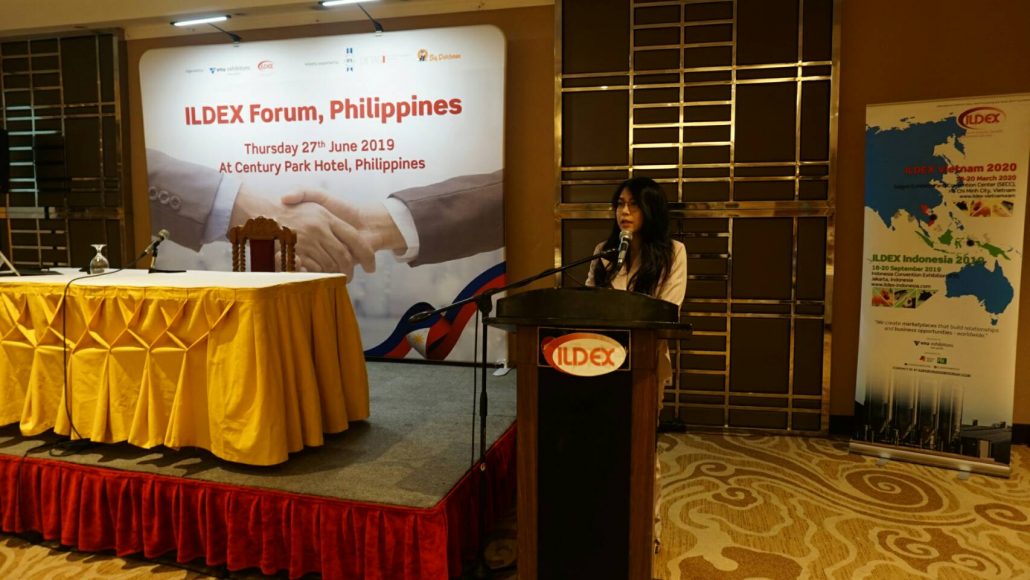 Mrs.Panadda Kongma, Head of Competence Center Livestock of VNU Exhibitions Asia Pacific Co., Ltd. said that "ILDEX is a local industry developer; we provide business networks with in-depth experience and data, and knowledge platforms that can leverage our global expertise. The exhibitions contribute to the local livestock industry by understanding local markets and culture. Through our strength, flexibility, personalized service and partnership strategy, ILDEX aims to highlight and communicate meaningful content that suits each country. ILDEX localizes content, technology and networks with our professionals. We customize services to enable our stakeholders to achieve their desired growth. At the last edition of both shows, the average number of trade visitors was 8,910 and 200 leading companies attended." She added that "To be aware of the importance of sustainable management of waste in livestock production, we decided to make this issue a new theme at ILDEX Indonesia 2019 under the name 'Waste Management' There is an urgent need, therefore, for locally-owned and community-driven solutions such as accessible and cost-effective infrastructure for waste management."
Panadda continued that "Today we also announce the important news about the new collaboration between VIV and VICTAM which are the International trade show organizers behind VIV and VICTAM are combining their events planned for Bangkok, Thailand, in the early part of 2020. This new partnership unites arrangements relating to the Animal Feed and Grain Industries Show VICTAM Asia in March 2020 and the VIV Health & Nutrition Asia Trade Fair and Forum originally planned to take place in Bangkok in January 2020. Both events will now be co-located at Bangkok's BITEC exhibition grounds on 24-26 March 2020 as VICTAM Asia and Animal Health & Nutrition, by VICTAM and VIV.